The Rangers
The Rangers win the 40th Annual Monctonian AAA Challenge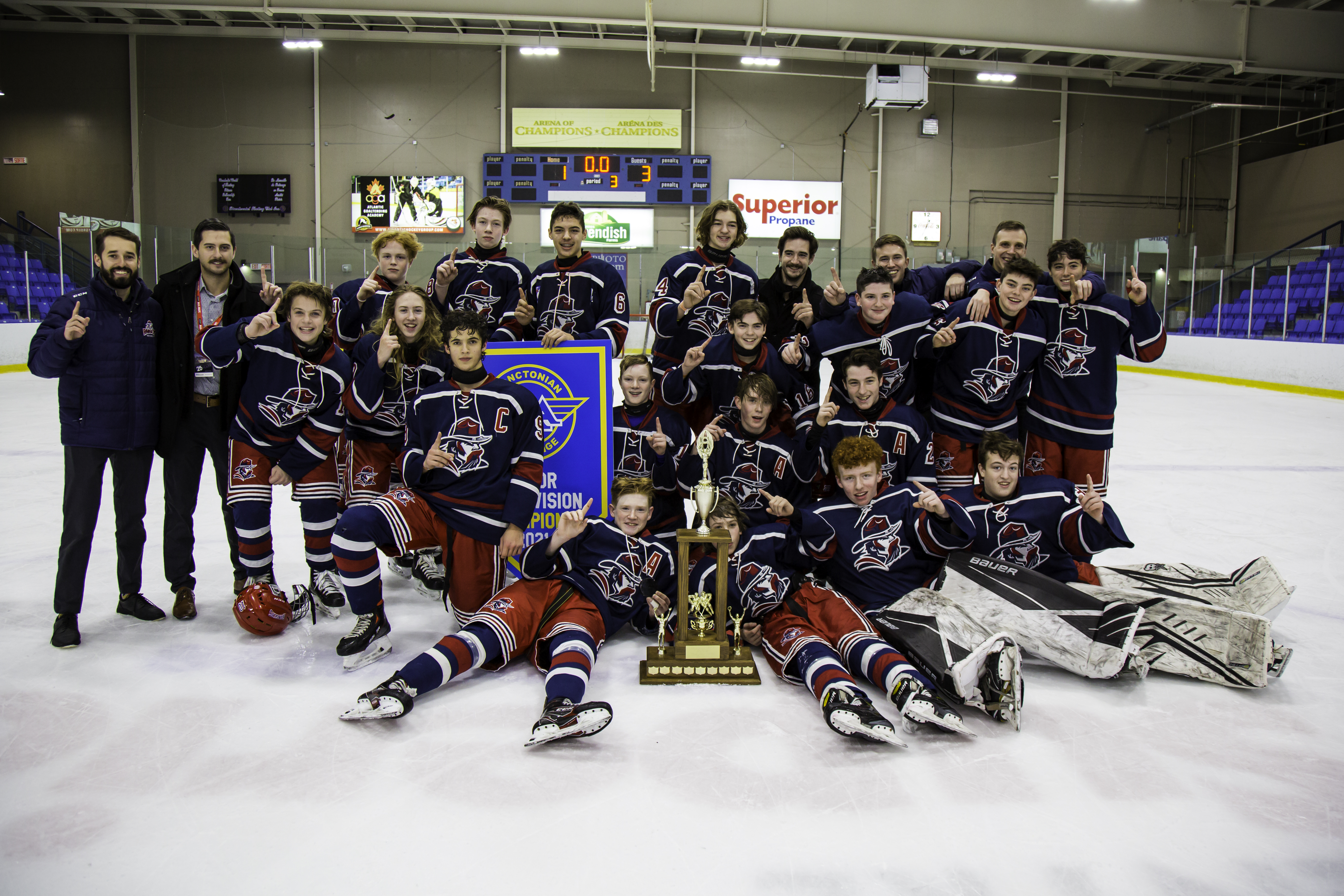 The Rangers are 2021 Monctonian AAA Challenge Champions.
Over the last few days the Rangers competed in the the Monctonian AAA Challenge, one of if not the biggest Tournaments for Elite AAA Hockey East of Ontario. The Rangers went throught the Round Robin with a 2-1 record, with their only loss coming to New Brunswicks top team The Dieppe Flyers 2-0. This placed The Rangers in a Wild Card spot going into Saturday- the day of movement.
Saturday started with the Rangers facing off against PEI's top team the Eastern Express, Rangers won 6-3. This gave the Rangers a trip to the crossover game 3 hours later vs The Bedford Barons who finished the top of their division in the Round Robin with a record of 3-0. The Barons currently are tied with the Rangers in first place atop of the NS U15 Major Hockey League. This game was hard hitting, back and forth hockey with the Rangers winning 6-3. This now moved the Rangers to the SemiFinals 4 hours later vs the Dieppe Flyers whom the Rangers lost to the previous day. Rangers battled through to come out with a 4-3 win giving the Dieppe Flyers their first loss of the season. With the win, The Rangers moved on to the Finals on Sunday to play the Novas in an all Nova Scotia Final.
Nova came out hard knowing the Rangers were tired and probably a little beaten up from their 3 Games Saturday. This led to Nova scoring the first goal only a couple minutes into the game. As in the previous two games the Rangers were scored against first but battled back to pull out the win 3-1. This was a hard fought game by both teams. Rangers Captain Connor Foston recieved the Tournament MVP for helping lead the Rangers with his great defensive play and popping some key goals along the way for the Championship including the first goal to get The Rangers on the board today.
A great weekend, some great memories which the boys will have forever.
2021 Monctonian U15 Major AAA Champions - The Rangers